Anything else important!
Be sure to check out Symphony-Tiffany !
Give her a llama, watch her, and check out her art !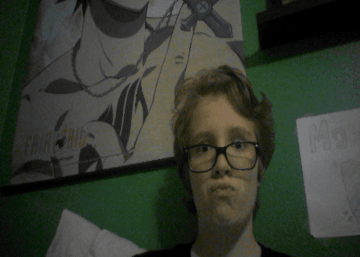 That's me.
I'm #3sexay5u
lolnope
Lena(Len) - 14 - Female

Traditional Artist

Somewhat of a Weeaboo

Loves writing

Extremely paranoid

Plays the Cello

Loves playing Don't Starve
Yu-Gi-Oh! X3
Twenty years after the last episode of Yu-Gi-Oh! GX, A new story begins on the island of Southern Academy, off the coast of Australia. Our main character is a young Slifer red by the name of Ryumana Altime, 'The biggest loser of all time'. She's literally the worst duelist with the worst grades in the entire system.
Weeks after she set foot on the island, two of her best friends somehow manage to completely screw up the future; leaving the student on the island the last people on the planet. But when they too start to disappear, she realizes that this has to be fixed. Can she get the timeline straight before she too vanishes?